COMpetitive opportunities
Opportunities to play competitively is an important part of all sports and Beach Tennis is no different. Whilst still relatively new to the UK, a number of beach tennis competitions and tournaments already exist, and at Adrenaline Beach Tennis we actively encourage and support our members to get involved in competitive play.
Whether you just want to challenge yourself against similar standard of players in local beach tennis competitions, want to get a World Ranking or have ambitions to hit the top of the European or World Rankings and travel the world playing competitively, there are opportunities out there. Let's lead you through whats currently available.
club monthly competition series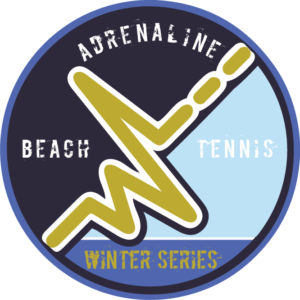 we aim to run a spring, summer and winter monthly competition series.
whilst in it's infancy, Once a month we aim to use the courts usually reserved for our social session and have a competition takeover event. The events at present take an "american tennis tournament" format.
An American tournament is simply a round robin doubles competition in which participants are initially paired at random. the rules can vary but quite often the competition is Timed rounds, usually played on a rotational basis and there are small prizes for the players who win the most games overall as well as the runners up. Anyone can play in an American tournament irrespective of the playing standard.
ITF Beach Tennis World Tour events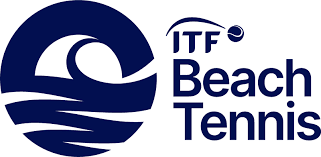 The ITF Beach Tennis World Tour comprises over 300 tournaments in 37 countries, with the sport's flagship competitions including the ITF Beach Tennis World Championships and the ITF Beach Tennis World Team Championship, as well as regional Championships in Europe, Africa and the Americas. entry to most tournaments is open, some have qualifying. winning matches at ITF events generally attracts ITF World Ranking Points, which a number of our tribe have. So if you have ever dreamed of having a world ranking in something, beach tennis could be it. For more information head to the ITF's beach tennis website and find an event to enter
To view the current ITF rankings of our very own tribe members click the link below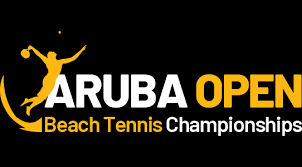 the Caribbean Island of Aruba hosts annually The biggest beach tennis event in the world with over 1400 participants, US$ 65000 in prize money and the greatest parties!! it takes place each November, and There is a competition for all levels, from those just looking to have some fun in the caribeean sunshine to the best of the best competing on the pro tour. A number of Adrenaline Beach Tennis tribe compete at this annual event, and the team are looking to arrange an organised tour in 2021. For more information about the event head to the official website of the Aruba Open Beach Tennis Championships