on the 15th November 2022 Adrenaline Beach tennis was officially accepted into the IFBT family and invited along to the European meeting of beach tennis members to discuss the development of beach tennis across europe in 2023.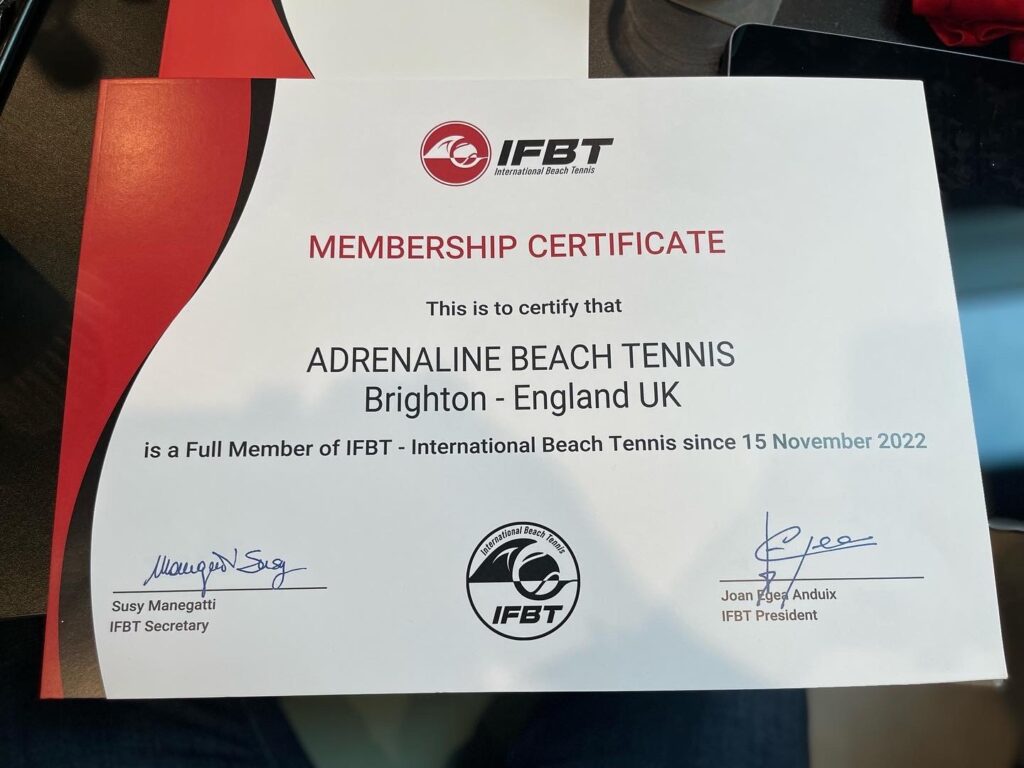 adrenaline beach tennis co-founder twiggy attended the meeting on behalf of the club and had the opportunity to speak with other european ifbt country representitives, along with the president, joan egea, vice president jaune domingo, global leader othmane moussine and the ifbt projects & membership coordinator, paulina godlewska.
twiggy said after the meeting "it's a really exciting time for us. development of beach tennis in the uk has been slow over the past 11 years, and we are encouraged by this union with the IfBT and other like minded providers across europe that want to see the sport grow, where every player regardless of ability, age or gender has the opportunity to learn, play and improve. we are looking forward to what 2023 will bring, and the progress we can make.